Clear Cold Sores, Shingles and U.T.I.'s
Regular price

Sale price

$20.99
 Natural Relief From Shingles, Herpes, Cold Sores, Prostatitus, UTI's & Conjunctivitis
Clear Cold Sores, Shingles & U.T.I.'s™ contains a unique homeopathic formula combined with supportive herbal ingredients to provide safe and effective relief from the symptoms associated with shingles, cold sores, and urinary tract infections. Results may vary.
Did You Know...
According to the National Center for Infectious Diseases (C.D.C):
Approximately 20% of the population has genital herpes.
Approximately 90% of the population has oral herpes (cold sores).
Approximately 10% of normal adults over the age of 50 will get shingles.
The National Institute of Diabetes and Digestive and Kidney Diseases indicates: - One woman in five will develop a urinary tract infection (UTI) during her lifetime.

Ingredients
Active Homeopathic Ingredients:
Clematix 6x Iris Versicolor 6x, Nitric Acid 6x, Ranunculus Bulbosus 6x
Other Ingredients (Herbal Extracts):Gentiana Root, Angelica Sinensis Root, Scutellaria Root, Alismatis Rhizome, Gardenia Fruit, Plantanginis Seed, Rehmannia Root, Ginger Root, Tangerine Peel, Licorice Root
Inactive Ingredients:
Silica, Magnesium Stearate, Dextrose, and VCaps (hydroxypropylmethylcellulose)
Directions
Take 2 capsules 3 times per day as needed or as directed by your healthcare practitioner. Take with food if mild stomach discomfort occurs. Do not exceed 9 capsules in a 24-hour period
*Formula based upon traditional principles of homeopathy and is not reviewed by the Food & Drug Administration.
WARNING! If symptoms do not improve or are accompanied by a fever, consult a doctor. If you are pregnant, nursing, taking medication, or have a medical condition, consult your physician before taking this product. Do not take if you are on anticoagulants, anti-platelet therapies or heart medications. Keep this and all other medications out of reach of children.
Share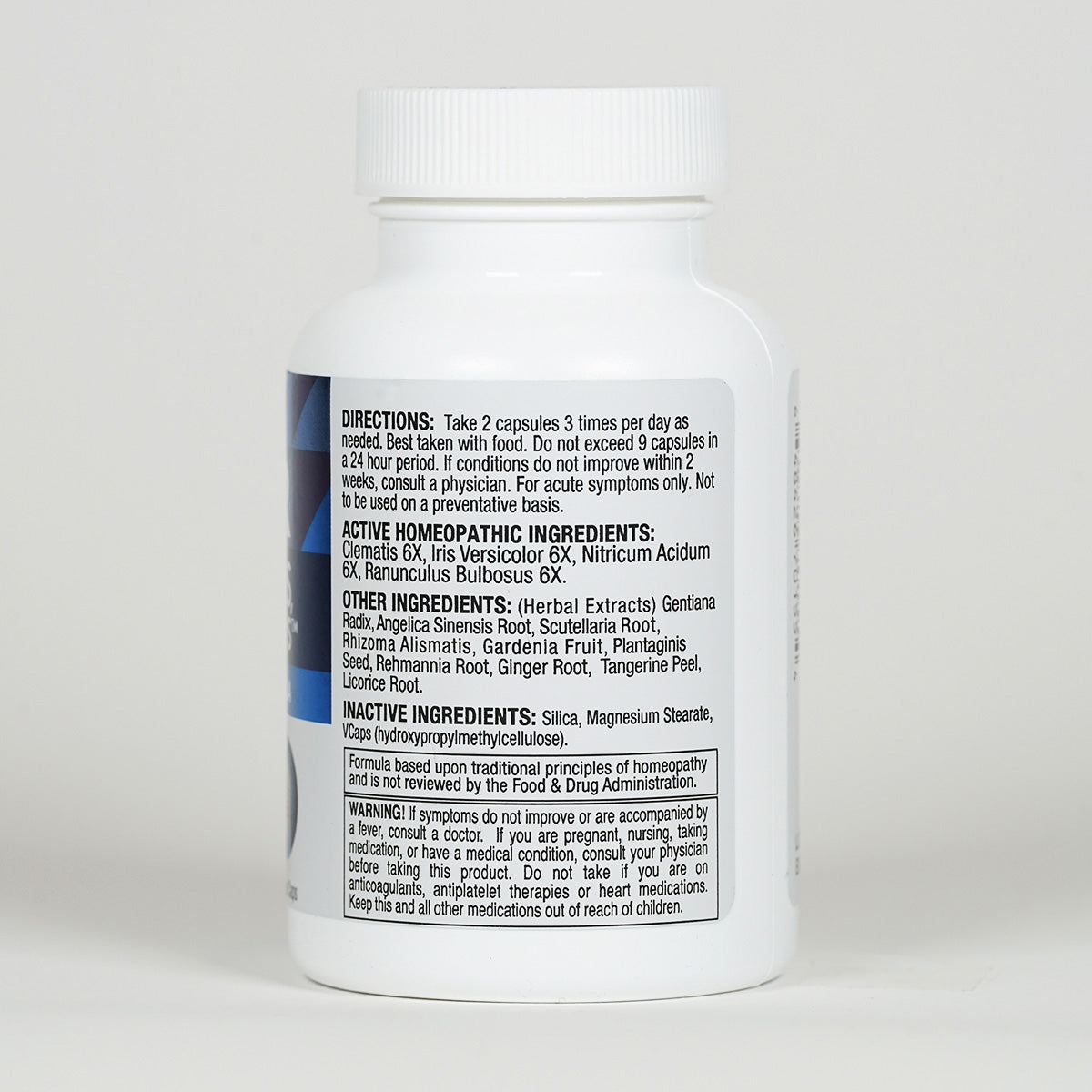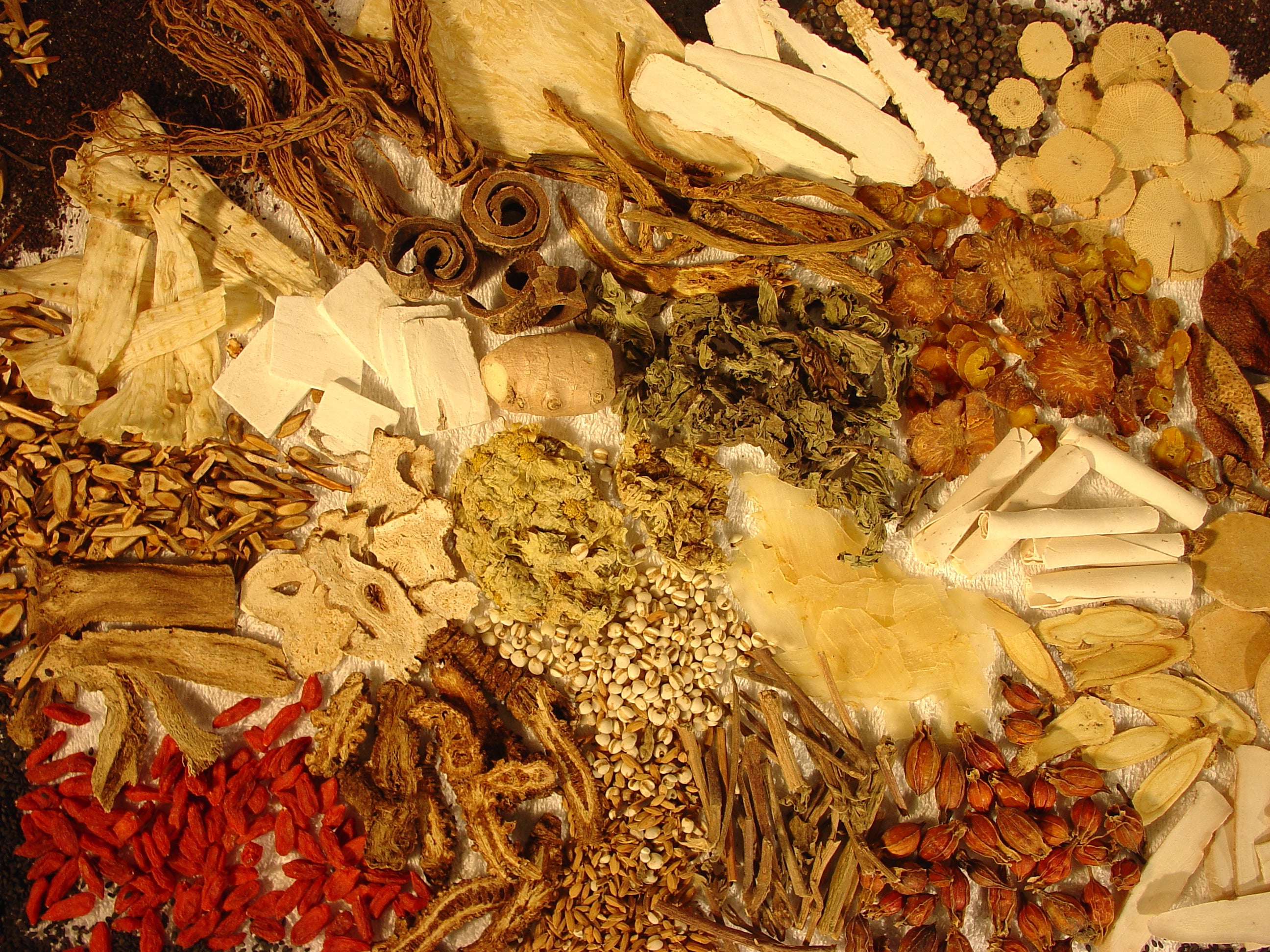 Clear Products, Inc.™ recommends in all cases you consult with a trusted health care professional before taking any nutritional supplements or discontinuing any medication. Products distributed by Clear Products, Inc.™ are not offered as a treatment or cure for any medical condition, but only as nutritional support (as indicated by scientific studies or the clinical experience of nutritional practitioners). All information contained within the entire Clear Products, Inc.™ website is provided for educational purposes only. All information presented throughout the Clear Products, Inc.™ website has not been evaluated by the FDA, and is not intended to diagnose, treat, cure, or prevent any disease, nor should it be used as a therapeutic modality or as a substitute for your own physician's advice. The information presented herein should not be construed as the practice of medicine. Clear Products, Inc.™ is not responsible for misuse and/or abuse of any product sold as a result of consumer(s) using this website, nor is Clear Products, Inc.™ responsible for any problem(s) or difficulty which may arise though consumer use of any product sold by Clear Products, Inc.™. Prior to ordering products from Clear Products, Inc.™, please consult your physician if you have any concerns and/or questions about the advisability of using any product(s) offered by Clear Products, Inc.™. This notice is posted on every page of the Clear Products, Inc.™ website. Ordering products from Clear Products, Inc.™ constitutes consumer acceptance of the terms of this notice.