Clear NRG Plus
Regular price

$18.99

Sale price

$9.50
Clear N•R•G Plus™ contains a unique homeopathic formula combined with supportive herbal ingredients to assist those who lack energy or focus, have demanding lifestyles, or are chronically fatigued or tired. Additionally, there are adaptogenic qualities which improve immunity, mental alertness and physical performance. Results may vary.
The science of homeopathy is over 200 years old and has been widely used in Europe, Asia, and the United States. Homeopathic remedies reflect the primary concept that substances in extremely minute doses actually stimulate and assist the body in healing itself.
Applications:
Contains specific homeopathic remedies traditionally used to improve mental alertness and energy levels.
Lack of energy, fatigue, & lethargy
Mental fatigue and lack of interest
Athletic formula to increase mental & physical performance
For those with demanding life styles
Results may vary
Ingredients
Active Homeopathic Ingredients:
Kali Phosphoricum 6x, Phosphoricum Acidum 6x.
Other Ingredients (Herbal Extracts):  Rhodiola Rosea, Eleuthero Root, American Ginseng, Astragalus Root, Green Tea, Gotu Kola, Tangerine Peel.
Inactive Ingredients:
Silica, Magnesium Stearate, Dextrose, and VCaps (hydroxypropylmethylcellulose) 
Directions
Take 1-2 capsules every 3-4 hours as needed.  Do not exceed 6 capsules in a 24 hour period. For best results do not take 6 hours prior to bed time. For adult use only.
*Formula based upon traditional principles of homeopathy and is not reviewed by the Food & Drug Administration.
WARNING! If symptoms do not improve or are accompanied by a fever, consult a doctor. If you are pregnant, nursing, taking medication, or have a medical condition, consult your physician before taking this product. Do not take if you are on anticoagulants, anti-platelet therapies or heart medications. Keep this and all other medications out of reach of children.
Share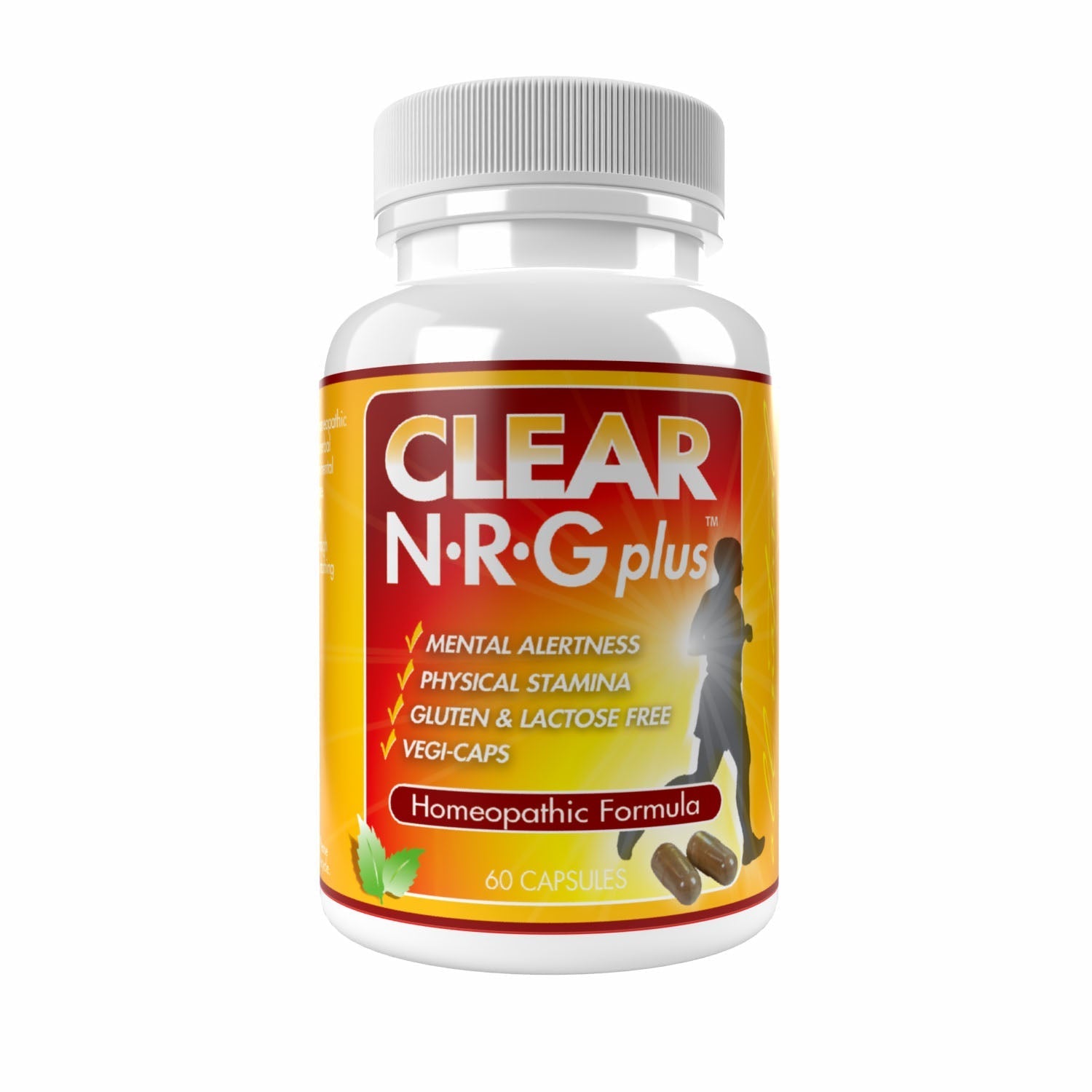 Clear Products, Inc.™ recommends in all cases you consult with a trusted health care professional before taking any nutritional supplements or discontinuing any medication. Products distributed by Clear Products, Inc.™ are not offered as a treatment or cure for any medical condition, but only as nutritional support (as indicated by scientific studies or the clinical experience of nutritional practitioners). All information contained within the entire Clear Products, Inc.™ website is provided for educational purposes only. All information presented throughout the Clear Products, Inc.™ website has not been evaluated by the FDA, and is not intended to diagnose, treat, cure, or prevent any disease, nor should it be used as a therapeutic modality or as a substitute for your own physician's advice. The information presented herein should not be construed as the practice of medicine. Clear Products, Inc.™ is not responsible for misuse and/or abuse of any product sold as a result of consumer(s) using this website, nor is Clear Products, Inc.™ responsible for any problem(s) or difficulty which may arise though consumer use of any product sold by Clear Products, Inc.™. Prior to ordering products from Clear Products, Inc.™, please consult your physician if you have any concerns and/or questions about the advisability of using any product(s) offered by Clear Products, Inc.™. This notice is posted on every page of the Clear Products, Inc.™ website. Ordering products from Clear Products, Inc.™ constitutes consumer acceptance of the terms of this notice.